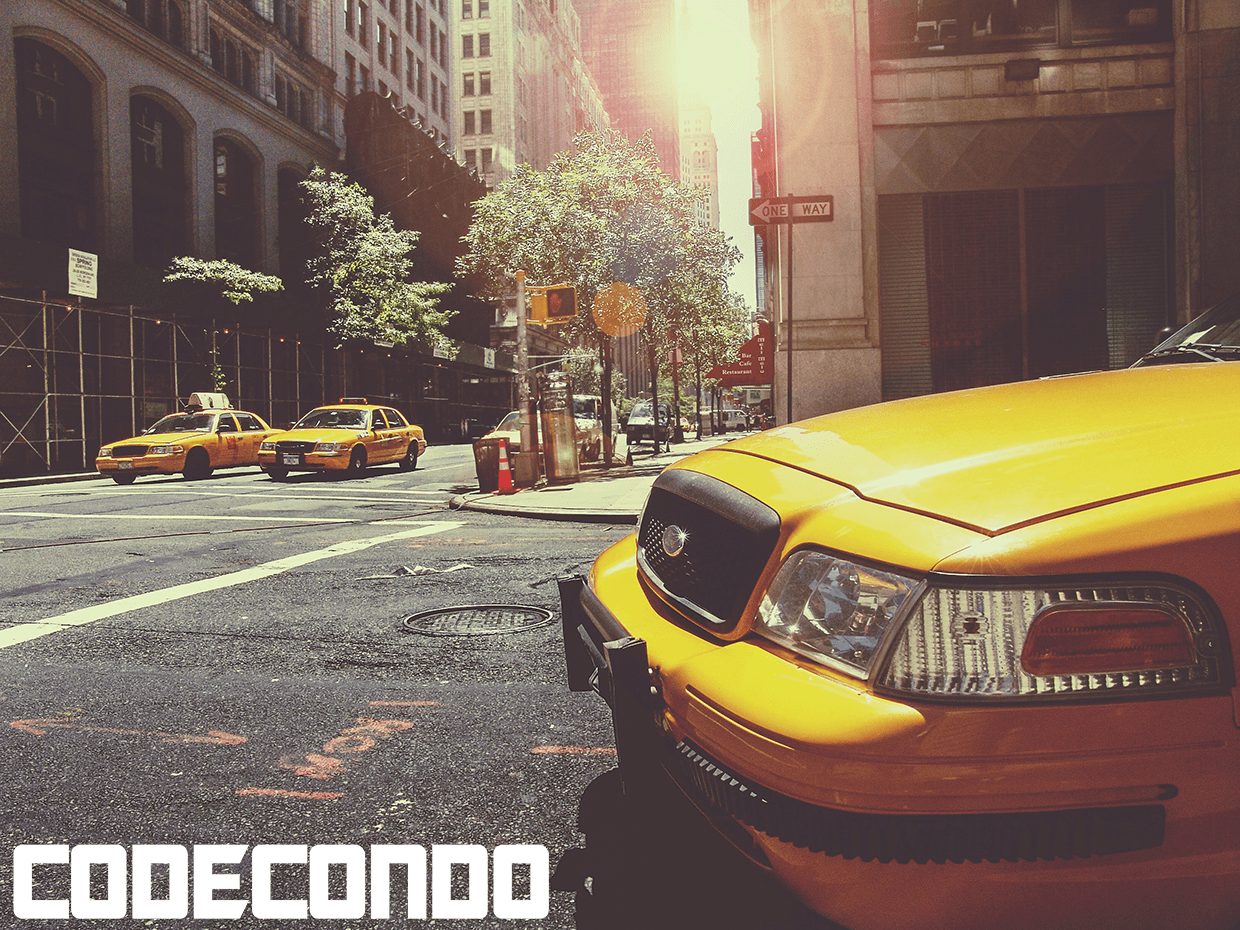 [box type="note" width="100%"] Welcome to the
Feb. 8 – Feb. 14, 2014
issue of Weekly Online Marketing Roundup. The idea came to me spontaneously, and after doing quick research – I couldn't find anything similar, nothing that would be updated on consistent basis, or have new content that is released throughout the according week. I've taken this in my own hands, and I hope to make the best of it.
Please get in touch through the contact page to send me your weekly suggestions, or simply tweet them to me @alexivanovs.
This roundup takes a 'little' bit of time to put together, I'd appreciate if you could share it or pass it on to your friends if you found it useful, engaging or simply interesting. Thank you!
[/box]
The past week has been full of data reports about the Sochi 2014 Olympic Games, nothing more and nothing less, unfortunately. I would give you all of the details, but instead I want you to follow the @Sochi2014 account and also check out this page that shows some interactive and well presented data about the Olympics. (mostly spending)
We're discussing a lot of stuff that's related to link building, SEO and making sales this week. It becomes very clear when you're monitoring all of the top blogs on the web. I've even started to put together links from other, lesser known blogs as I feel I can give some credit to people like myself, who're trying to get the word out there.
Rumors are and always will be there for us to discuss and ponder about, I'm not so much concerned about fake data as I am about real methods of helping you to build and maximize your brands potential. This roundup is featuring a ton of content – so I hope you'll like it and always remember that you can send me in your own suggestions to add to these roundups. (which a few people already have done)
It wasn't long ago when Google acquired DeepMind, and artificial intelligence company from London. This week, Doc from SEW wants to discuss the possibilities of Google starting to implement AI technology into it's search engine – which is ultimately bound to happen, due to the nature of things and the power it brings to the table.
This is a transcript transformed into a blog post from a talk that Mike King gave at NYU. It discuses almost every single aspect of the modern age link building techniques and methods, and briefly explains how can they work together. It's interesting because we're really seeing a lot of stuff being put out there about link building, and it only means that more people are adapting to it. Where will it take us…
Danny Sullivan goes into detail about some of the biggest 'SEO busts' over the last couple of years. It shows examples and provides links to past articles that show the resolutions and results from recovering and how those big brands were able to do it. I've got Expedia covered here on this blog, and I also wrote about RapGenius a little bit. It's definitely worth checking out!
Online marketing isn't of course limited to just one type or form of advertising. In this post, Danny Schreiber goes over the lessons learned and results achieved from gaining momentum (literally) to the Chrome Extension 'Momentum'. It's an interview with the creator Levi Bucsis – who explains all of the little details. It's worth knowing as you might someday enter the market yourself.
Buying and selling domains is going to be a thing for many years to come, and I honestly don't think there is a unique and genuine way for Google to tell whether someone is the real owner of the domain or not, it's among the methods of building high quality links if you've got the eyes for it. In this post Richard Baxter takes us through the process of eliminating old links (penalty) from an old domain.
I did say there would be a ton of content about link building this week, and so it is. Here we have Pratik Dholakiya, discussing still valid and working methods for building links in 2014. It's all about lists and asking questions, to engage and help people. I think the trend to hire professional bloggers with influential powers is only going to be growing, so I recommend focusing on building that part of yourself – rather than anything else.
This post from Rob Toledo wants to show you why nofollow links can actually be really good for your business, considering there is no real threat of nofollow harming your site in ways that it couldn't be recovered. Majority of links to a website tends to be nofollow before it starts to gain the much needed attention. It's an interesting concept, check it out.
The public database of WordPress plugins is ever growing, helping to meet the needs of it's users all around the world. The common marketer will always have his own favorite set of plugins, and will not be bothered by installing stuff that only adds a fancy effect, instead of value to this blog. This post features a ton of information and details about how some of the online blogging and social media expert run their blogs, and which WordPress plugins they use to help them earn more, reach more and have a better quality blog overall.
Google wants to keep track of who is sharing who's content. This is not a bad update, and rightfully so – as it gives the original creator of content that being shared, the credit he deserves. I'm also excited as it might mean that the authorship rank will be easier to determine, thus giving good writers better chances at succeeding.
This in-depth post from Eran Galperin wants to help you achieve better search engine results for your online store websites, it's a really great guide that goes over the tiny details that you should be putting in place in order to create the store experience better not only for the user, but also the search engine to navigate. We all know how cluttered eCommerce stores can get.
There is still talk going on about the death of guest blogging, it's understandable and it can also get very annoying, but in reality it's good that someone like Sherice Jacob, has taken her time to put together a piece that shows the future version of 'the truth' about guest blogging.
This tutorial from Megan Marrs will remind you how a great landing page should look like, and how to optimize it for the best possible performance through the implementation of a few easy tips and tricks. I remember back in 2007ish when a landing page would take the whole day to read and go through, now we've got to keep it simple and modern.
There is no one in this world who can know our business better than we ourselves, and so sometimes taking advice from others (Jordyn Rickard) is not always the best solution. It is worth however, taking a look at someone else's thoughts on how a sales pitch should work and what to do if it really isn't working for you.
Having the ability to discuss a product in real-time with a potential customer is certainly going to have much higher impact than just chatting over an email exchange. I've seen a lot more websites in the last few months, implement live chat widgets and plugins on their business websites to be able to capture the customers attention instantly. I can't say I haven't used the feature, as I do find it very useful.
Your 60-Hour Work Week Is Not A Badge Of Honour
Are you spending too much time working? Jeff Archibald wants to educate and inform you about why working too many hours can be and is wrong. Well, I've got two opinions on this and I do agree that working so many hours can be painful, but I also understand that sometimes it is necessary to be able to take the much deserved time off when all the work has been done.
Fabienne Fredrickson has a video created for those people who're always stressing about maintaining a solid customer base, and how to attract clients on regular basis. It's a strategy called 'Always be Marketing' – it's nothing new to many of us, but still might come in handy for future quoting.
10 Steps To Be A Startup Founder With The X-Factor
Marty Zwilling gives you 10 easy to understand tips for understanding what it means to be a startup founder that cares about his business, and knows how much hard work it requires. The examples are shown in comparison to the popular TV shows X-Factor – which requires a lot of knowledge and confidence, to determine who is the best contestant. (often biased, isn't it)
It's unfortunate that not everyone is able to attend events and social media events that allow and give space for real life networking. Laura Leites has listed a couple of small business events that might be worth attending this year for increased exposure and generally a chance to meet like-minded people.
Startups: Which Industries Might Be Exceptions To Failure?
Ivana Zuber takes a look at how many startups are entering the world on daily basis, and what it takes to make it through the early stages, which startups are the exception to failing, and can it even be determined through statistics or there is more to it? The brand voice and vision?
Weekly Roundup: Feb. 8 – Feb. 14, 2014
This has been the biggest roundup so far, and I'm hoping it has delivered at least some value to you. I've been focusing on putting together links from lesser known bloggers and marketers who also provide great quality content to the general public. You're more than welcome to post your own links in the comment section (granted they're not spam, and have been posted between the time-frame of this roundup), and like I mentioned at the beginning of the post – email me your links for the next roundup.