Many different kinds of businesses, from restaurants to construction sites to hospitals, require workers to utilize checklists. If you're still printing checklists on paper, attaching them to clipboards, and checking off items with a pen, go paperless and switch to tablets. By using turnkey solutions like mobile apps or even just creating checklists in Google Docs, you'll improve collaboration, maintain more complete records, and actually learn something from your data.
Many industries have to follow rigorous quality standards. In the restaurant industry, for example, companies have to follow sanitation procedures, monitor hold times, track waste, and process incoming wholesale food orders. A mobile checklist app, like EZ Forms for checklist and audit compliance, gives businesses an out-of-the-box tool for improving communication and compliance. To get the most from whichever mobile app you choose for your business, look for these features:
Multiple form and checklist formats. Look for both templates and drag-and-drop options for form and checklist creation. Also, look for mobile forms that offer scoring and other useful functions.
Workflows. Choose an app that lets you assign checklist tasks and then notifies you when they're completed or left undone.
Communications. Within your mobile app, you should be able to type notes and log entries to cascade important messages to other managers. Also, your app should use email or push notifications to alert employees about important communications.
Data storage. Your mobile app should be tied to a cloud service that stores data and completed forms. Even if you have limited IT infrastructure on-premises, your data remains safe in the cloud.
Reporting. The best checklist apps alert managers when crucial checklist items aren't completed. They also transform completed tasks and notes into reports that provide actionable insights for managers.
Also Check: 10 Facebook Tools for Business & Marketing

Checklists in Google Sheets
If you're not ready to invest in a mobile app solution, you can use Google Apps to collaborate on checklists created within Google Forms.

Create a Checklist in Google Forms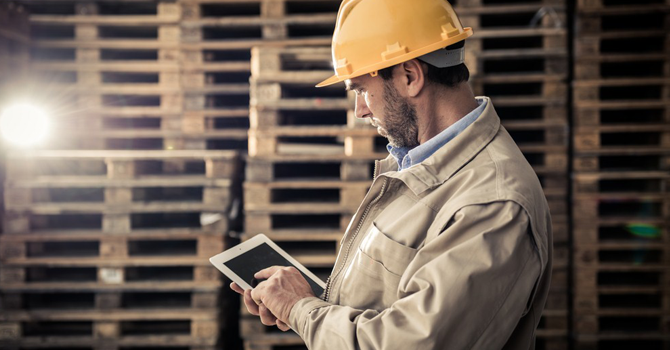 Build a Google Forms checklist and send the data to Google Sheets by following these steps:
Open a new Google Form. Type the checklist title in the top left corner.
Enter your first fields. Start with fields like "Name," "Date," and "Time" to document when the supervisor completed the checklist. Click the Question Type dropdown menu and the type of response field you want to see. For instance, Text works for name while Date works for Date. After you finish each field, click Done and then Add item to add another question.
Enter checklist items. Type a prompt or a question, such as "Sanitized Cutting Boards." If it needs explanation, such as "Wipe with clean cloth soaked in sanitizing solution," add the explanation in the Help text field. Then, choose your answer option from the Question type menu, whether it's a checkbox, a multiple choice response, or a text field.
Create a comment field. Create a new field entitled "Comments" and choose Paragraph text as your question type. This field will allow managers to leave comments as they're filling out their checklists.
Preview your form.Click View live form on the top navigation bar to make sure that your format looks good.
Store responses. To collect your form results within a Google Sheet, choose View responses, name your sheet, and click Create.
Also Read: How to use Instagram to Promote Your Business

Throughout the day, managers can use the Forms app to complete the checklist using their tablets. Managers can then review the responses in Google Sheets to check for compliance or read important notes.
Also, managers can create pivot tables to find patterns within their response forms by choosing Pivot table report under the Sheets Data menu. Make sure to format the Sheet first by using your Form fields, or your checklist items, as column headings. Choose the fields you want to analyze, and then use the pivot table wizard to create a variety of reports.


To backup your data, you can always download Google Drive onto your PC or Mac. Anything you create in Google Drive will be saved to your hard drive. Of course, this do-it-yourself option is more complicated to set up and doesn't offer the assistance an app would, but it can be a workable free option.

Farewell to Paper
When you complete your checklists on tablets and storing the information in the cloud, you can eliminate printed checklist and clipboards forever. Best of all, you'll spot trends in your data so that you can run your business more effectively.