A single html page with the latest company news used to be enough, but times have changed and the business standards online are becoming stricter than ever before. It's almost as if you don't care about your clients – if you don't create a blog.
A blog is a place where you can create constant content updates, instead of having to do it on social networks or through email, as that may not reach the full amount of your customers. A blog lets people interact with your business through comments, it lets you receive feedback as soon as content gets published.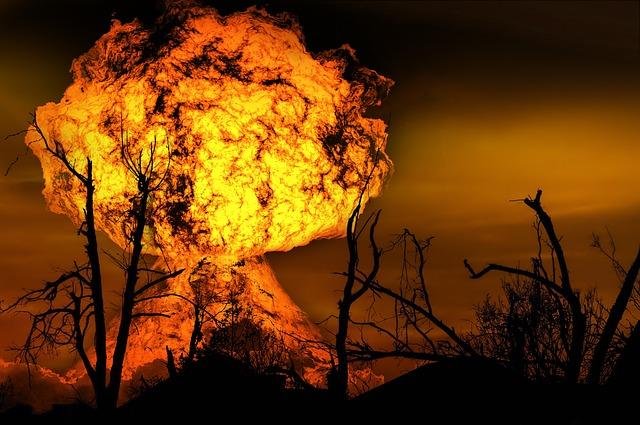 No matter in which industry the business operates, at some point you are going to come to a conclusion that you need a blog because that's what everyone else is doing, because content marketing is becoming a big thing and is very important if business or a company wants to find new prospects, clients.
It's not hard to promote a blog, it's not even hard to find a reason why you should start a blog, many businesses realize the real benefits of blogging, while also understanding the long form content is already the future. A blog will help you build credibility as a business and also as individuals who are participating on the companies blog.
I am, after all, a blogger myself, and I love to educated not only people, but also businesses on how to make the most of their products and their dream.
It's not about how big of a step forward it is to create a new blog for a company, it's about realizing that it is going to be a little extra work and someone in the team is gonna need to have knowledge at least with some basic HTML. I will suggest using WordPress as the starting point, but I also encourage checking out Ghost, which is a new blogging platform, meant only for blogging.
Before you commit, go over some basic budget options and see if you could afford hiring someone to watch over the blog, while everyone else is doing their usual jobs.
The Benefits of Having a Company Blog
I wasn't going to finish just by saying why a blog is important, or that you should manage your budget properly, I would like to give you real and proven benefits of having a blog for your company website. I will gladly help you install one as well, if you would like me to do so – head over to CodeCondo Services page.
New Content
Besides investing money in your company, you probably already know how organic traffic can increase sales, and the amount of clients you have. For the best results, having new and fresh content posted as frequently as possible is going to maximize the potential of reaching new people through organic search, no to mention that your already established customer base will love content that is new, fresh and informational.
It's obvious that you operate in a specific business and you have help people with specific things, which means you will also need to write content to that specific niche. If you cannot do it yourself, or nobody in your company is educated enough – you will need to hire writers to do it for you, as it really is becoming the new way of promoting.
I wouldn't limit the amount of content you publish to 5 posts per month, I would try to get out at least 5 per week, it's part of the strategy to have a consistent content update in order to generate return visitors as well as new ones.
Make a Name for Yourself, Your Company
Operating in niches has some really cool benefits, one of them being that you can establish yourself as an expert in something and further increase the popularity of your business, because people will know where to go when they need specific information.
This will only be possible if you are willing to put the time in promoting your content, and engaging with people on other social platforms – which may or may not include the fact that you might need to befriend your competition.
Let's try and live in a friendly World. :)
More Content, More Searches, More Clicks
More, more of everything!
It's basic math, the more content you are going to be publishing, the more times you are going to appear in search results (also known as SERP's). More people are going to be able to find what you are publishing because search engines love a lot of content.
This is pretty basic, but I wanted to mention it because it is true. You simply need to invest in your blog in order for it to return results.
Friendly Community
As I mentioned above in the beginning of the post, having a blog is like having a gathering with friends, everyone is friendly and everyone has got something new to say. Blogging operates very similarly, with occasional friend who has found himself in a bad mood and is trying to complain all the time. :)
People will want to share your content if it is good, or they have been able to relate to it. This means increasing your social activity by a lot. Unlike content marketing which is only coming through now, social media marketing has been know for a little bit over a year since the writing of this post, and it showed companies, businesses, bloggers, webmasters and everyone else – social media is important, it defines how willing you are to interact with your clients, customers or simple product admirers.
Spammers on the other hand, cannot interact on social media, they are busy spamming!
Longer Site Visits
Although not something I am particularly concerned about, since I mostly care about the end result of a visitor, which is either converts in a new customer, subscriber or the visitor moves along and never comes back.
Longer site visits could mean that people are spending time to read what you business is all about and maybe at the end of it they bother making a comment, saying how impressed they were by the quality of the content. :)
These statistics are mostly important to real marketers and is it gives them something to leverage on.
Top of the World
The last, and by no means the least benefit of establishing a blog for your company is higher ranking on search engines, and among communities of the niche you operate in. It's bound to happen if you are willing to invest in creating a blog, hiring someone to maintain it for you and perhaps even invest in a professional design.
In the year 2014 we are going to see a few changes to the way content marketing works and what really is important, but for now – focus on long form content and try to publish as informative information as possible.
Last words…
My last words are that you get to work and get a blog up and running if you haven't done so, you can contact me if you need help but it is going to cost you, a little bit. The new era is upon us and we are going to one billion new internet users starting from today.