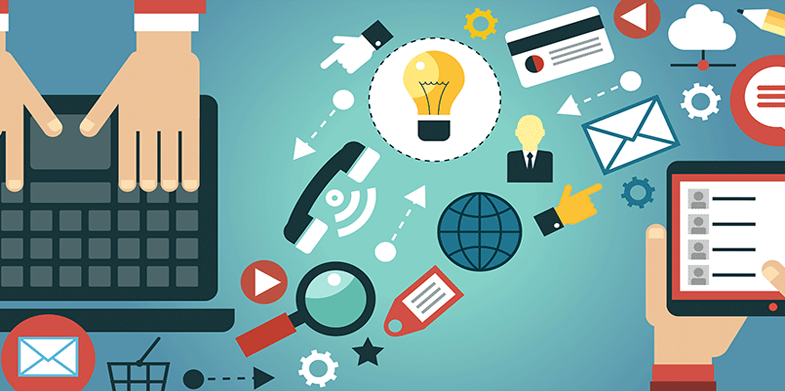 The job of content marketers has greatly increased with the rise of several professional networking websites and social media platforms. Email threads keep getting longer and sometimes important emails are left unread and are eventually lost in a pool of infinite mails. Unimportant and spam emails cause severe headaches. Well, Gmail offers a lot of features to manage a clutter-free inbox. Gmail is a personal favorite of many working professionals since it offers a lot of useful features. It offers a cloud-based storage facility and several email management features. You have access to several custom features, such as filters, mute conversations, canned responses and more.
That's okay. But today, there are several online tools and plugins that can be integrated in to your Gmail account. These plugins offer a bunch of features and advantages which can be made use of in or can be controlled right from your Gmail account. You can leverage the power of your Gmail contacts and other features by using these tools. For instance, you can synchronize contacts from LinkedIn, send e-mails across a targeted segment of audiences, track e-mails and do a lot more. Alright, so here I am going to shed light on some popular features which you can integrate right in to your Gmail account by using the specific tools and become a smart and professional content marketer.
So, here is the list of top 15 Gmail Plugins for Content Marketers.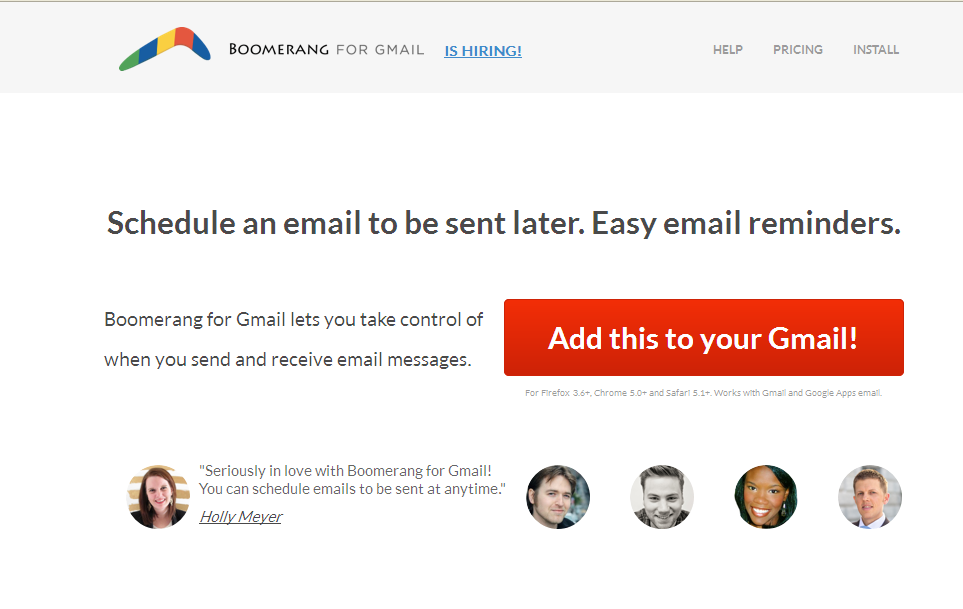 Boomerang is an important plugin for managing your e-mail activities in Gmail account. It lets you schedule your e-mails to be sent by choosing a specific date and time in future. It also allows archiving your important e-mails and retrieving them back in your inbox at a chosen time. This plugin is useful for managing a clutter-free inbox.

Clientele offers an automated system that tracks your e-mail activities with anybody whom you have selected from the contacts list. It reminds you as to when to follow-up with your e-mails and responses. Clientele provides a clean dashboard with statistical data of your every e-mail activity, such as time of opening e-mail, follow-up reminders and more.
Also See: 5 Tips to Help Your Content Marketing Strategy in 2015

Mixmax does a lot more than tracking your e-mail activities. It lets you know about when and how many times the recipient opened your e-mail. Besides, it offers a good feature that lets you schedule meetings by allowing the recipient to choose a time from multiple options. Moreover, Mixmax provides various features, such as adding surveys inside your e-mail, integrating with Dropbox and Google Drive and more.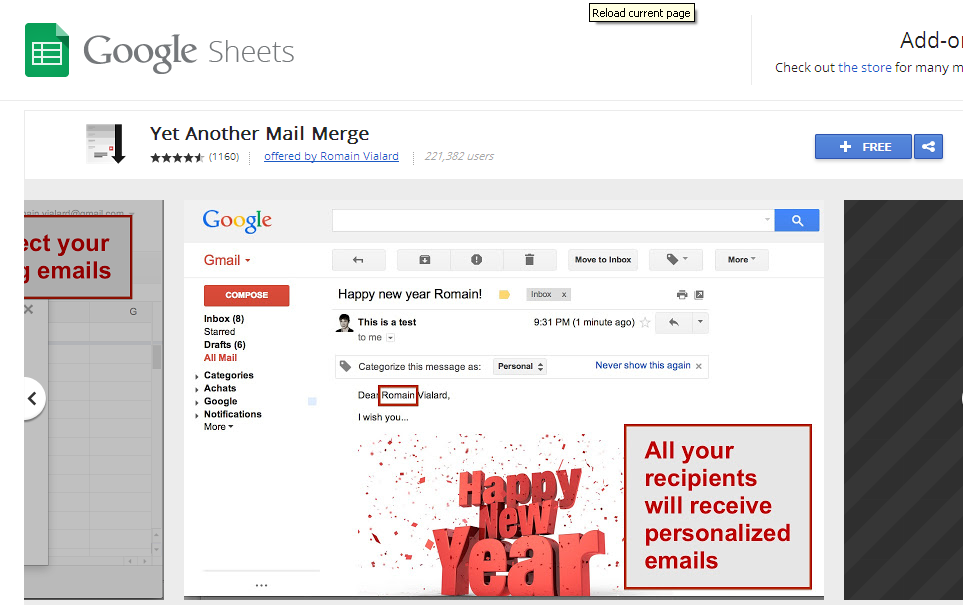 This plugin allows you to personalize your e-mails by merging data from Google Spreadsheet. Besides, it offers some great features, such as auto-sending e-mails, pre-designed templates, real-time e-mail tracking and more.
Also Check: Top 5 Ways for Exploring New Content Ideas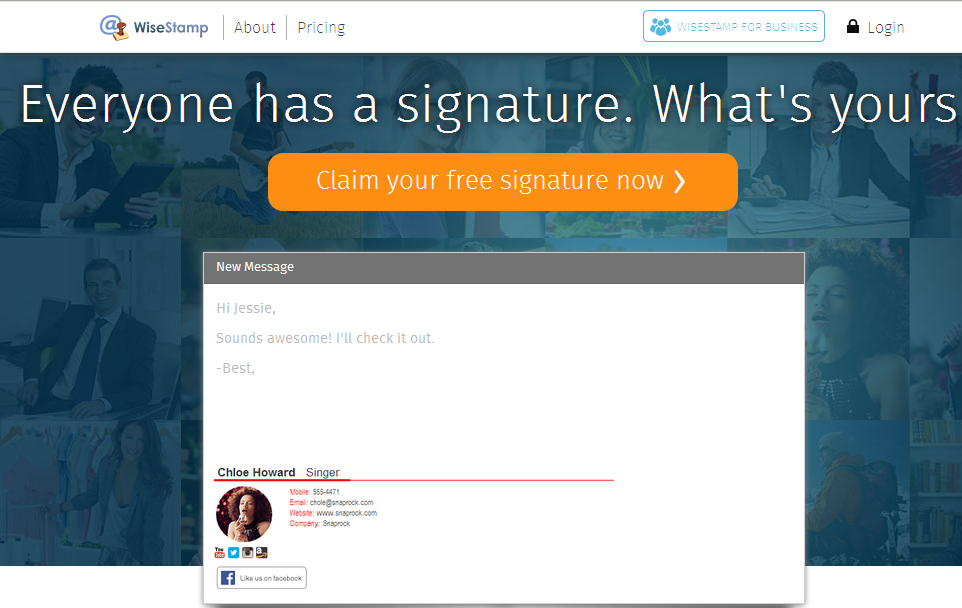 WiseStamp lets you create unique e-mail signatures. Signatures make an e-mail look more professional. This plugin is a great tool for social media marketing and branding.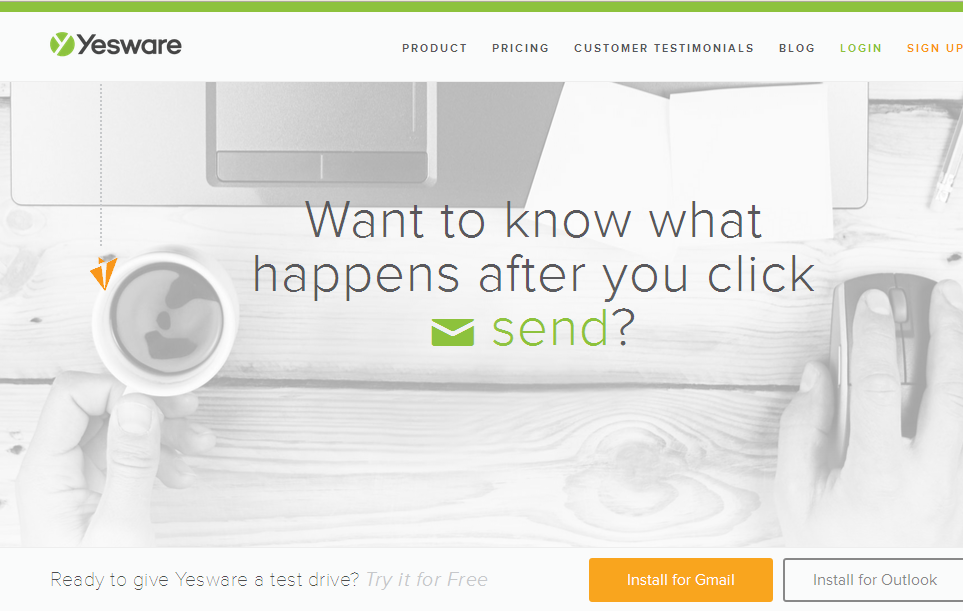 Yesware is one of the most effective e-mail tracking tools out there. It tracks your e-mails and presentations and notifies about every small activity performed by the recipient, such as link clicks, attachment downloads and more. Yesware also offers features for mail merging, e-mail scheduling, click-to-call and reminders.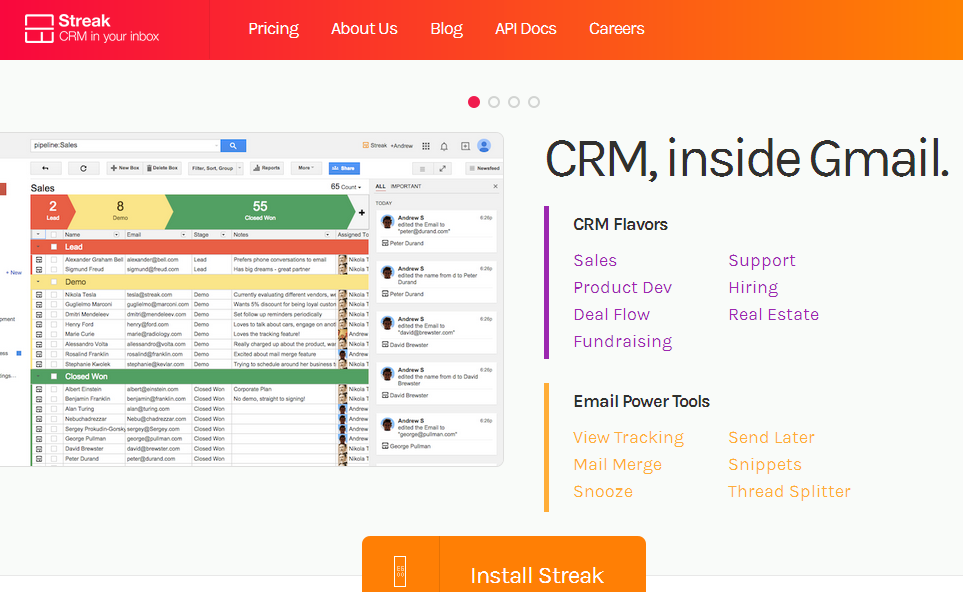 The caption aptly suggests the importance of this plugin. Streak offers various features for CRM (customer relationship management) right inside your Gmail account. It offers a clean dashboard to manage multiple projects, such as sales, fundraising and product development. Moreover, Streak is cloud-based and also offers some e-mail tracking features.
Also Read: Top 10 plugins which every WordPress website must have in 2015

Professional networking is highly simplified by integrating Rapportive inside your Gmail account. You can do professional networking activities with your LinkedIn contacts from Gmail itself. This includes sharing updates, sending e-mails and growing your network without leaving Gmail.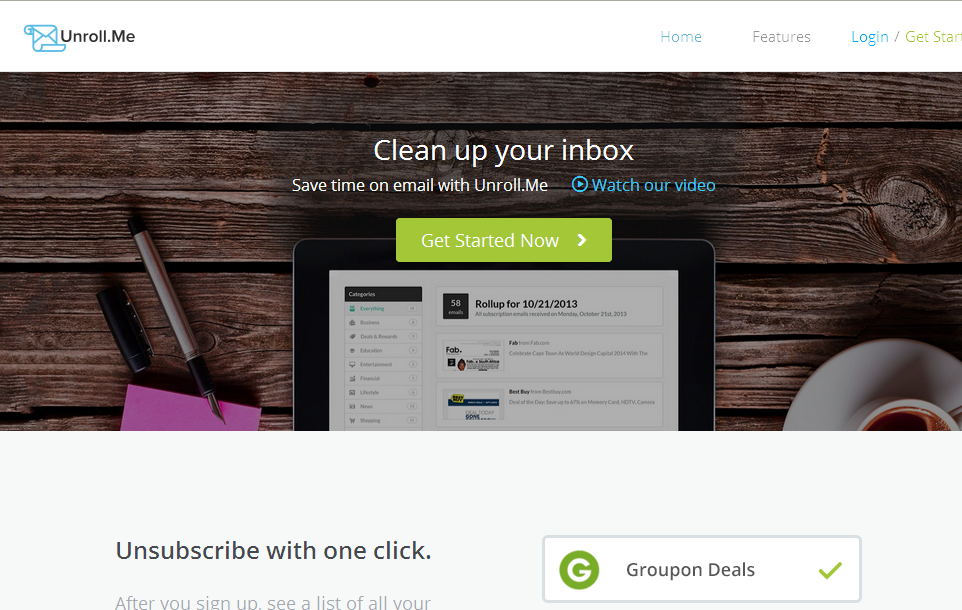 Unroll.me is a great way to organize your subscription emails. It also offers a feature to unsubscribe from unwanted emails. Moreover, you can categorize your subscription emails in to folders like newsletters, Facebook updates and so on.

Sometimes, a situation is such that we are waiting for an important email from someone and we desperately keep checking our inbox every now and then. AWAYfind is a great way to get notified about received emails which are sent by a specific sender. It notifies users on mobile devices through messages or apps.
Also See: Top 7 Content Optimization Tools to Amplify Your Content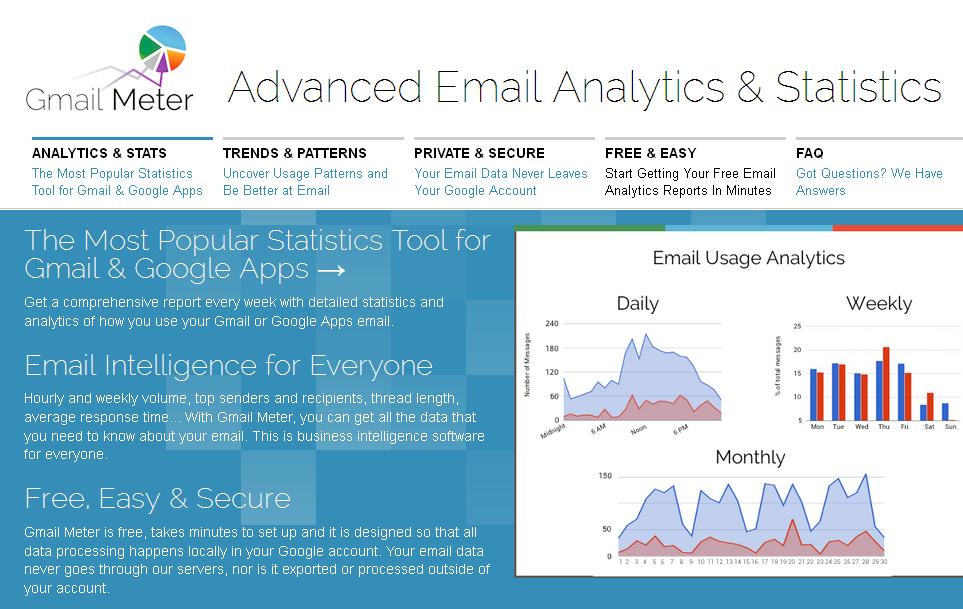 Gmail Meter is a popular and free email analytics and statistics tool that can be integrated right into your Gmail account. The tool offers valuable data on various aspects of email activities, such as hourly/weekly volume, top senders/recipients, thread length, average response time and more.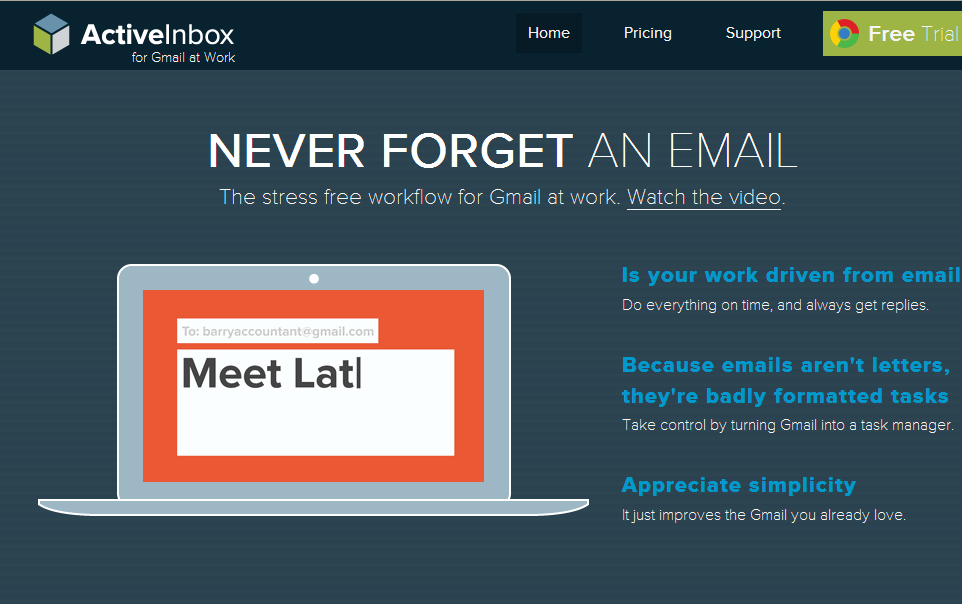 ActiveInbox lets you categorize your emails based on the level of priority you set for each email. It then notifies you about the action to follow for responding to an email. It also reminds you of the date and time when you are supposed to respond. ActiveInbox shows up outstanding tasks and previous replies for every contact.

FullContact is a contact management tool for your Gmail account. This tool lets you have detail information about every person on your contact list. It allows integrating up to 25,000 contacts in your account. You can check out social media profiles, tweets, photos and a lot more right from your Gmail account.
Also Check: Top 5 Free Social Media Analytics Tools for Marketers

TaskForce is a simple tool for improving the productivity of your emailing activity. The tool lets you convert emails into tasks as well as allows creating to-do lists. Moreover, you can share your to-do lists with your friends/colleagues right from your Gmail account.

Assistant.to is a scheduling tool for managing and scheduling professional meetings, conferences and events. This tool offers some robust features. It sends email notifications to sender and recipients about any changes in the scheduled time, date or venue. Moreover, it automatically detects and converts time zones according to the recipients.
Conclusion:
For content marketers, their Gmail account is like a hub for managing their project management and workflow activities. Some of the features offered by these tools already come pre-installed into your Gmail account. But, the reason why I have listed them is because they offer several other features as well in a single package. Depending upon your requirements, you can use a combination of these plugins to simplify your email marketing work. Still, I will highly recommend you to do your bit of research before you consider using them.
If you have any useful information about enhancing Gmail functionality then you can share your thoughts with everyone by writing in the comments section below. Thank You.