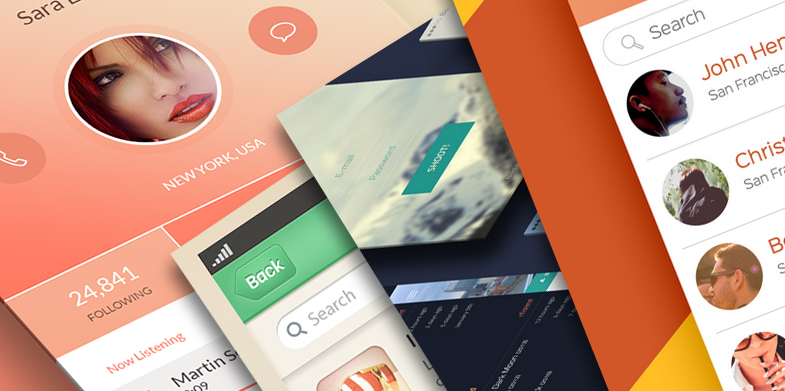 Mobile app has influenced every smartphone user across the world. In a very short time the mobile apps have created ripples in the market. With its easy to use interface it can be used easily and understood by any age group. With mobile apps it is possible to achieve every functionality which can be thought of making it an undeniable thing.
Behind the success of mobile apps the user interface has a very prominent role to play. It is simplicity of UI which lures the customer. Also, the sites optimized for mobile are lightweight and can be loaded even with internet connection of low bandwidth. For the success of an app it is very important to have an attractive UI.
There are lots of free mobile app UI available which eases an effort for developer as he can focus on the business logic of app. These UI kits are available as PSD and are flexible enough to be changed according to the users need. So need to worry anymore if you are not a designer. Here we have compiled a list of 20 free UI kits for your mobile app.

Free Shopping E-Commerce App PSD is based on Flat Design Standards.  It is structured in layers and has free Google and icon fonts. It supports retina display with the resolution of (640* 1136) and has 100% scalable vectors.

Winter UI kit has an awesome design which take you back in chilly winter days.  It has more than 50 UI elements and icons and all supplied as a 100% scalable vectors.
Also See: Top 10 Mobile App Development Trends for 2015

Elven App UI Kit has all the required features to build an awesome app. It is perfect for iPhone retina display. The elements used in the app are built on layer styles and vector shapes and therefore can be viewed on 2x zoom.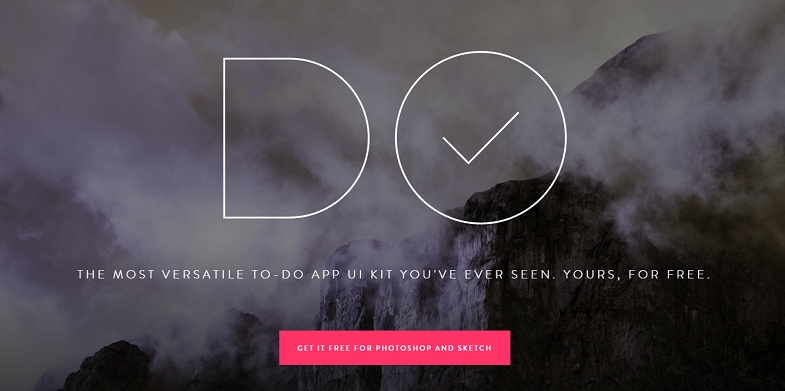 Do offers you a clean and colorful design which can match up with any mobile app. It is packed with 130 screens, 10 unique themes and offers more than 250 UI elements. The clean UI keeps everything organized in a structured manner.

CaféGrapp packs a punch with its powerful and mesmerizing design. It has a highly competitive user interface with perfect mix of colors and placing of objects. It has a fresh and flat interface.
Also Check: 11 Resources for Building Mobile Apps with HTML5

File Manager UI kit has a structured UI and is flexible enough to create an altogether different app. The sample kit has 2 app screens and full version offers 15 app screens.

ICollection UI kit is built using 3 iOS apps namely iShop, iShoot and iOwn. The template built is retina ready flat iOS 7 iPhone based. It offers a large collection of 38 PSD screens. iShop has 15 PSD file, iShoot has 12 PSD files and iOwn has 13 PSD files.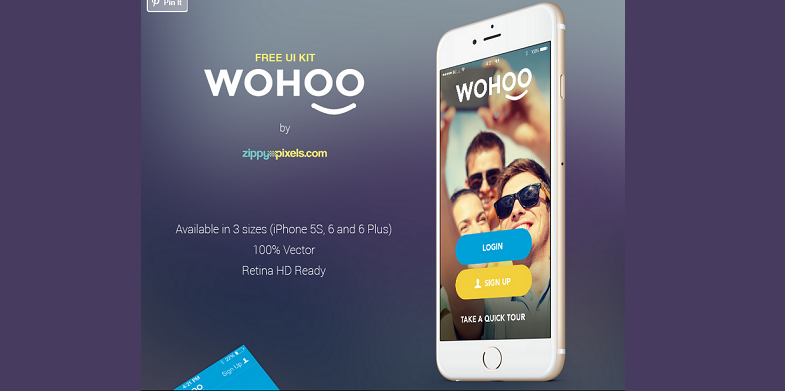 Wohoo was launched recently in January 2015 and has caught some attention since its arrival. It is 100% vector, retina HD ready and component based. It has many UI components which can fit to any task.
Also Read: 10 Best Frameworks for Mobile App Testing

Ghost Ship is a colorful yet a dark theme which completely justifies its name. This theme comes packed with 20 screens distributed across 7 categories and is vector based.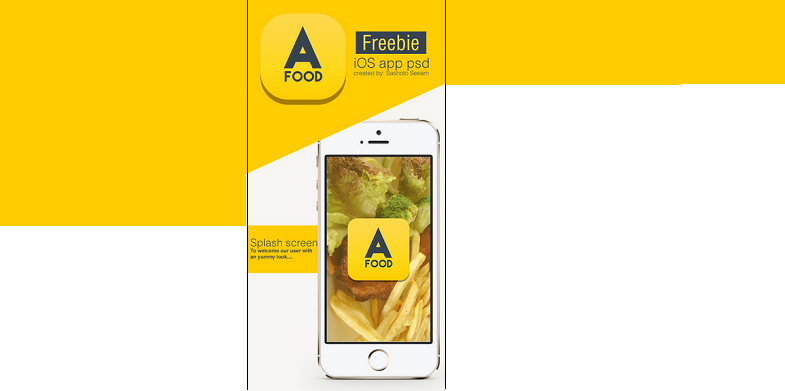 Restaurant Finder will not let you down with its amazing feature set and an intuitive display. It is pixel perfect and can be edited entirely as per your convenience. The UI is also 100% vector based and with introduction of layers colors can be changed easily.
11. 5 App Profile

5 App Profile has a UI full of sparkling colors which makes theme full of life. It has 5 different login screens which makes UI one of the best among designers. It is fully vector based and can be edited without any efforts.
Also See: Top 8 App Stores To Publish Your Apps And Get Extra Traffic & Downloads

iPhone 6 Music App lets you create an app with high quality visual effects. With the layers you get more flexibility in terms of color combination and structural changes. You can also use it for iPhone 4s, 5s, Samsung etc.
13. Flat App UI Design

Flat App UI Design is a bundle of 7 PSD files made specifically for iPhone 5 and iPhone 5s. The resolutions of screen are 640 * 1136 which is retina ready. It is designed with vector shapes and can be altered without any quality glitch.
14. Binsta App UI

Binsta App UI has some amazing floral pattern display. It uses smart objects, 100% scalable vectors, is true retina ready and is totally based on flat design standards. It is fully layered which give it more flexibility and has free Google fonts and icon fonts.
15. Celebrity Mobile App UI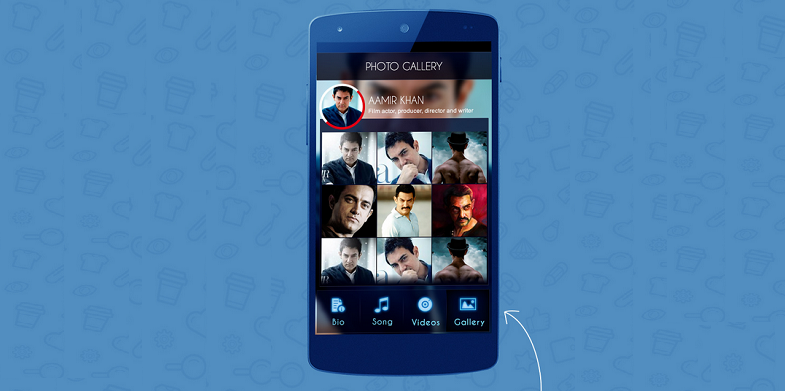 Celebrity Mobile App as the name suggests is based on celebrities and lets you view their professional work and personal information. It comes with 6 customizable PSD and has a true retina display.
Also Check: 12 Best app review websites for Mobile app developers

Funky Tune App UI offers 6 screens which are calendar, menu,  profile page, listing, statistics and music player. This eye catchy UI was designed by PixelKit and is being forwarded to GraphicsBay.

Wow is a modern app UI launched especially for IPhone. The theme comes with 5 screens for shop products, menu, list, product details and login. The theme has a layered structure and has vector shapes.

Travel App UI has an intuitive UI designed especially for travelers. It is designed by using 100% scalable vectors and a true retina display. The PSD is flexible enough and colors and background can be changed easily.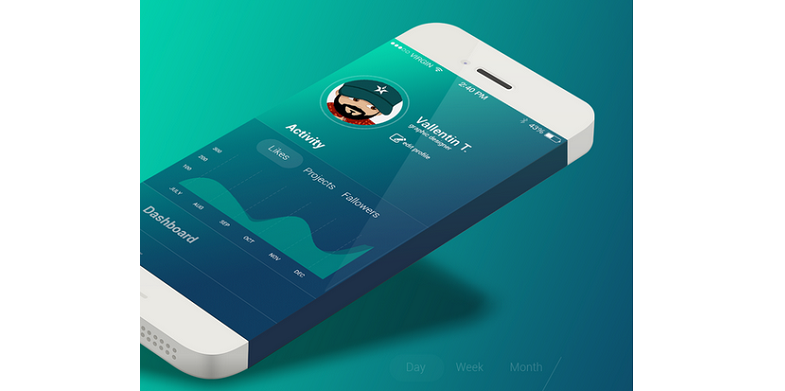 Blue App UI presents a very serene UI with blue color at its background. It is perfect app for business use because of its design, rich color set and simple elements. They also offer 5 screens with message board, icons, slider, graphics and other useful elements.

Profile Screen was developed with an idea to facilitate people to share photos and audios. It is fully editable and organized into layers which allows to change colors easily.
After going through these UI kits you can focus more on achieving desired functionality for your mobile apps rather than wasting time in setting up UI. These UI kits are available free of cost and will provide a new life to your mobile apps. The success of your app depends a lot on the User Interface no matter how well your concept and functionality is. So, hopefully after going through this article you must have found a perfect match for your mobile app.
Are you also looking for some intriguing UI for your mobile apps; then you must have something to add to this list. Feel free to leave a comment below to let us know of some more eye catchy mobile app UI.