The following web tools are specially made for all the web designers and developers out there, having a great positive impact over your projects. We have selected the best ones for you, feel free to read about them!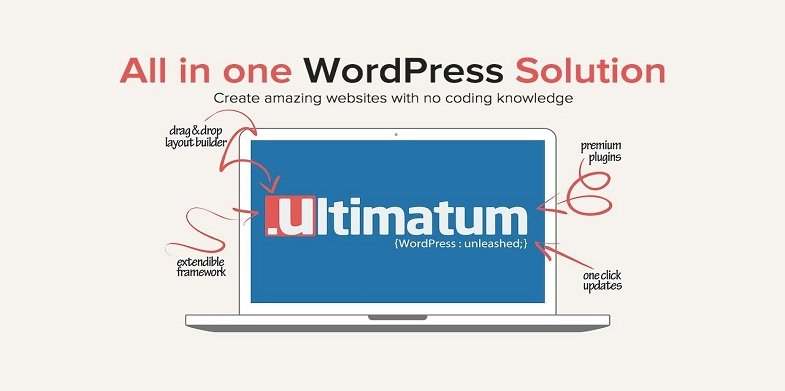 Ultimatum comes with a brand new layout builder, which lets you drag and drop established WordPress widgets. Unlike other frameworks, with Ultimatum you do not depend on specific add-ons. You can use any plugin in Ultimatum with just dragging and dropping them in to your desired position of layout. In order to make a good layout, you can choose from a bunch of settings.
The builder works beautifully on Mobile Devices, because of its great responsive design. This way, users from all around the world will be able to access the site on their laptops, desktops, smartphones or tablets. But guess what? If you get the Pro version, you will have the chance to easily make your own mobile web application for your site and, also, you will be given multiple different themes that can be displayed on different devices. Thus, you will show a different theme depending upon the device your website is being viewed on. Change is good, so you shall give Ultimatum a try!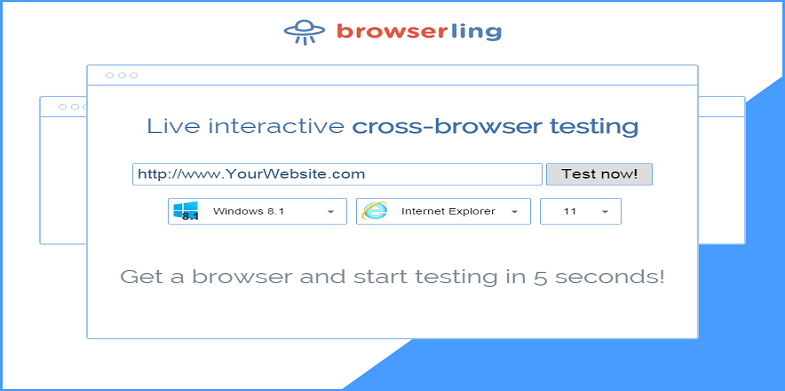 Browserling is one of the most voted online resource. Why? Because it's totally awesome and uses alien technology from the future to help you cross-browser test your websites!
Here's how it works – you get a fully working browser in your own browser. Browserling is an online browser in other words. Browserling run browsers on remote computers (in their infrastructure) and browsers get streamed to you. When you move your mouse, the mouse on remote computer moves. When you click a link, the browser on remote computer clicks a link and all screen updates get streamed to you. It's alien technology! You can test your websites in older Internet Explorer versions, such as IE6, IE7, IE8, IE9, and newer versions such as IE10 and IE11, then you can test in Firefox, Safari, Chrome and Opera. Browserling also has a wide range of Operating Systems to choose from. (They say mobiles are coming soon!)
The coolest feature is Bug Hunter that lets you to pinpoint errors on websites and send bug reports in one click! Try it out!
Also See: 12 Useful Tools for Graphic and Web Designers

Instapage draws its attention on small businesses and individuals who are only just setting out into the marketplace, with the goal to help them see how easily they can build quality landing pages with little effort. When beginning, you can select a template or you can choose the full customization, where you start with a blank template. You don't have to worry at all about not knowing something, because Instapage works hard on making its customers understand all the options, by providing them clear information.
It provides you with 80 templates and, in addition to these, you can add many design elements to your landing pages, such as headlines, text blocks, images, videos, custom buttons and others. Its templates are very contemporary, as most stretch across the screen. But also, if you do not like the design, you can turn it off. How cool is that?

As it is built with Bootstrap 3, Bower Dependency Management, Less CSS Support, Grunt Ready and Font Awesome Icon Font MVP Ready is compatible with any existing web development project. Anyone interested in starting their own unique project should take into consideration acquiring it because all the features, such as Dashboard Layouts and Powerful Charting will surely come into use one way or another. Also, MVP Ready provides a wide range of Charting Examples (Horizontal Chart, Vertical Chart, Line Chart, and Area Chart) which will certainly delight all the users with their originality.
Also Check: 15 Useful UI and UX Tools and Resources for Designers

Shrink the Web gives fully automated website previews letting you capture website screenshots and even crop, shrink, save or upload. It is easy to use as you just have to use a single line of code that you paste into a bar or a screenshot plugin and it is also easy to install and integrate. Every member has its own profile as the website provides four different types of accounts (paid or free depending on what exclusive pro features you want to have and to use). They are a great choice, a highly acclaimed service and thumbnail provider with a good team support.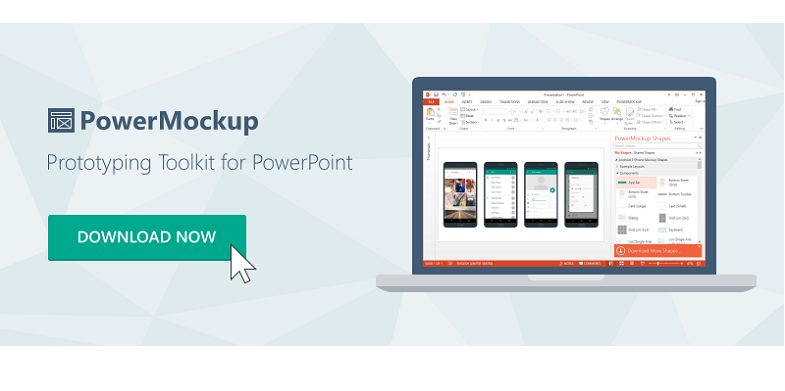 PowerMockup is a great toolkit that you can use inside PowerPoint in order to add wireframes and shapes to your PowerPoint presentation, making it more interactive as it lets you use animations, links or actions too. It also has Office Integration and you can use it with Word and Excel embedding PowerPoint slides into a Word specification for example. A lot of international companies like Samsung and Amazon use it as it's a really easy tool designed for everyone.
Also See: Top 20 Premium Themes for AngularJS Developers

Talking about one of the greatest themes from Themify, Ultra can be used for almost any type of site such as company, personal, blog, agency, portfolio, and shop. It is perfect for the ones wanting full control of their site, because of its flexibility and freedom of design.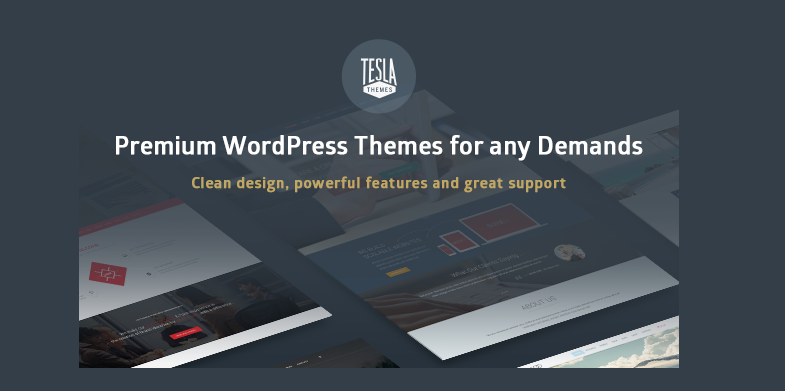 TeslaThemes offers diverse and new themes which are getting better and better! If you want to have total control over your layout, they include PSD files that can be modified to everyone's liking. The support is outstanding as its fast and solves nearly anything. It is a definite plus to have your business backed-up with such supplier.
Also Read: 13 Best Free WordPress Themes for Small Businesses

Create is a multi-purpose WordPress theme that gives you the power to create many different styles of websites. It has a Mega Menu Support with menu icons (over 1400) and you can simply customize your own site quickly from demo, having the best contact forms plugin support. Besides these, there are many other unique features available that will make your website building experience a true pleasure.

If you want to build a professional website or to launch your own online business, SnapPages is the right choice for you as it is has really easy tool to use HTML 5 page editor and provides a lot of modern designs and themes to please everyone's tastes. You can choose from a pro or dev account the difference between them being the special features that are provided by them. It is a great website for online business as it has ecommerce integration no matter if you want to sell just a few products or you want to launch an entire online store and it is also available for tablets or mobiles.

MH Themes is for all of you who want to create a magazine like website, whether we're talking about online magazines, news websites or professional blogs. They have a good amount of high-quality themes made with fully responsive design and great features.
In conclusion, we invite you to try these tools and see what a big change they will have over your projects, saving your time and developing your work.